Rainy days, once synonymous with fashion faux pas, have now become an opportunity to showcase your style with a rain jacket with jumpsuit. This cutting-edge garment effortlessly combines fashion and functionality, ensuring you remain dry without compromising your sense of style. In this comprehensive exploration of the world of raincoat jumpsuit, we will delve into their distinctive features, their remarkable versatility, and how they can elevate your rainy-day wardrobe.
The Evolution of Rainwear
Rainwear has undergone a remarkable transformation, shedding its reputation as bulky, unfashionable attire. Traditional raincoats were often cumbersome, devoid of style, and limited in movement. However, the contemporary raincoat jumpsuit has rewritten the rules, offering a sleek and chic alternative.
The Rise of Rain Jacket with Jumpsuit
Traditional rain gear has often been associated with dull and uninspiring designs. But with the advent of the rain jacket with jumpsuit, that perception is changing. These all-in-one rain jackets have taken the fashion world by storm, offering a stylish alternative to traditional raincoats.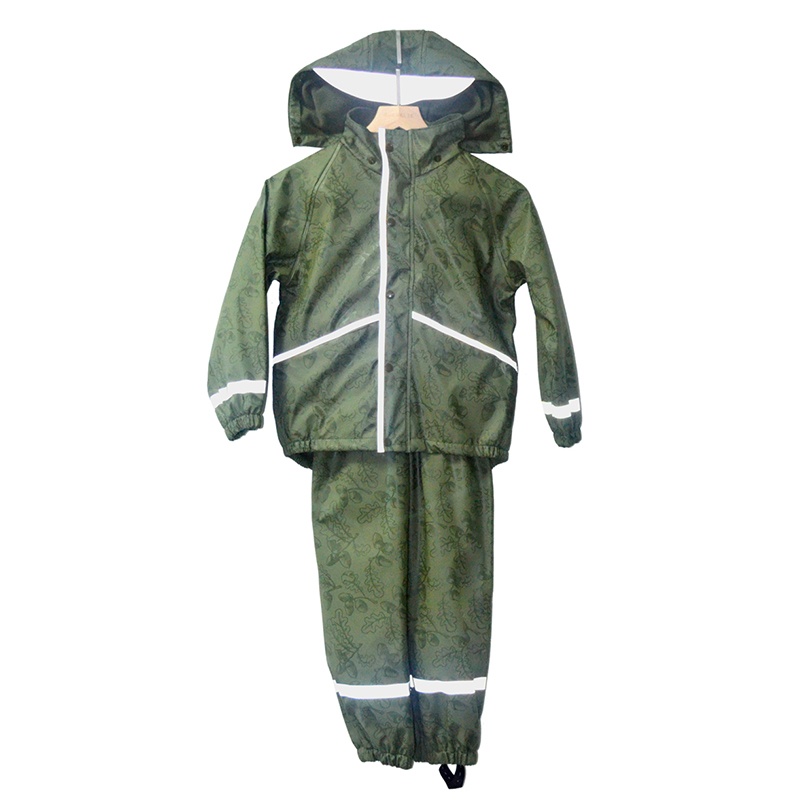 Key Features That Matter
A rain jacket with jumpsuit is not just about looking good; it's about practicality too. Let's explore the pivotal features that make it a wardrobe essential:
At the heart of any exceptional raincoat jumpsuit is its waterproof fabric. Utilizing advanced materials like Gore-Tex or eVent, these jumpsuits effortlessly repel raindrops, ensuring you remain dry and comfortable.
Staying dry is essential, but so is staying comfortable. Premium rain jacket jumpsuits are designed to be breathable, allowing moisture and heat to escape, thus ensuring you stay cool even during sudden downpours.
Unlike traditional raincoats, a jumpsuit offers comprehensive coverage. Say goodbye to concerns about water seeping in at the waist; you're shielded from head to toe.
Rain jacket jumpsuits are available in a vast array of styles, colors, and patterns. Whether you prefer a classic, understated look, a bold and trendy statement, or something in between, there's a jumpsuit to cater to your fashion sensibilities.
These jumpsuits go beyond mere rainwear; they are multi-functional garments that can enhance your style and comfort in various situations.
Rain Jacket with Jumpsuit: Stylish Protection for Rainy Days
raincoat jumpsuit, a versatile and fashionable solution for staying dry and looking good when the skies open up. This innovative piece of outerwear seamlessly combines the classic rain jacket with the practicality of a jumpsuit, offering the best of both worlds.
Key Features of Rain Jacket with Jumpsuit
The primary advantage of a raincoat jumpsuit is its comprehensive protection. Unlike conventional raincoats, which may leave your legs exposed to the elements, a jumpsuit ensures you stay dry from head to toe.
These jumpsuits are typically made from advanced waterproof materials, ensuring that rainwater beads off without soaking through. You can confidently step out in a downpour knowing you'll remain dry.
One of the standout features of the rain jacket with jumpsuit is its stylish designs. From sleek and minimalistic to bold and colorful, there's a jumpsuit to match every fashion preference.
Easy-to-use zippers make getting in and out of your jumpsuit a breeze. Plus, they add a practical touch to the design.
Most raincoat jumpsuit options come with attached hoods, providing extra coverage for your head and keeping you even drier.
Versatility Beyond Rainy Days
One of the standout features of a raincoat jumpsuit is its adaptability. It's not confined to being rainwear; it's a versatile garment that can uplift your style and comfort in numerous scenarios:
For outdoor enthusiasts, a rain jacket with jumpsuit is indispensable. Whether you're hiking through rugged terrain, camping in the wilderness, or simply enjoying a leisurely walk in the park, unpredictable weather will not catch you off guard. With the full-body protection of a jumpsuit, you can fully immerse yourself in outdoor activities without worrying about getting soaked.
Rain or shine, music festivals and outdoor events offer opportunities for enjoyment and excitement. However, a sudden rain shower can quickly turn the festivities into a muddy affair. With a raincoat jumpsuit, you can dance to your favorite tunes and revel in the festival atmosphere without fretting about the weather. Moreover, the stylish designs of these jumpsuits will make you stand out in the crowd.
If your daily routine involves walking or biking to work or using public transportation, you are well-acquainted with the challenges posed by unexpected rain showers. A raincoat jumpsuit provides the perfect solution. Slip it on, and you're ready to face whatever weather conditions you encounter on your journey. Arrive at your destination dry, comfortable, and looking polished.
Whether you're exploring a new city or embarking on an adventure abroad, efficient packing is essential. A rain jacket with jumpsuit is an excellent travel companion because it's versatile and lightweight. It serves as both rain gear and a stylish outfit, conserving space in your suitcase and ensuring you're prepared for any weather you may encounter during your journey.
Stay Dry at Sporting Events:
From cheering for your favorite team at an open-air stadium to participating in outdoor sports, sporting events often entail prolonged exposure to the elements. A raincoat jumpsuit ensures you remain comfortable throughout the event. Its waterproof and breathable design allows you to focus on the action without distraction.
Elevate Your Rainy-Day Wardrobe
Rainy days no longer necessitate compromising on fashion. Rain jacket with jumpsuits offer an opportunity to upgrade your rainy-day wardrobe. With a plethora of styles, colors, and patterns to choose from, you can express your individual fashion sense even when the weather is less than ideal.
Stay Dry, Stay Stylish
The raincoat jumpsuit represents a paradigm shift in the realm of rainwear. It seamlessly melds fashion and functionality, offering you the best of both worlds. Whether you are an outdoor enthusiast, a festival aficionado, a daily commuter, or a globetrotter, this innovative garment ensures you remain dry and stylish, no matter where your adventures take you.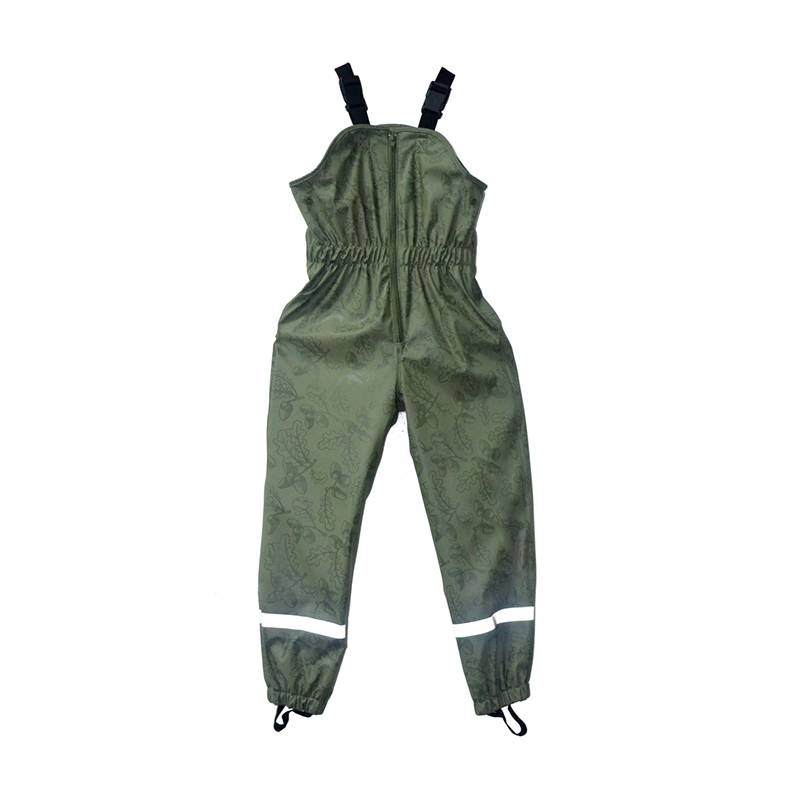 Versatility in Action
The beauty of a raincoat jumpsuit lies in its versatility. Let's explore various scenarios where this fashionable and functional garment shines:
Urban dwellers often face unpredictable weather. A rain jacket with jumpsuit ensures you arrive at work or social engagements looking stylish, even when the rain catches you off guard.
Whether you're hiking, camping, or exploring the great outdoors, a jumpsuit offers full-body protection from the elements. No need to let the weather dictate your adventures.
Music festivals, outdoor concerts, and sporting events can be a blast, rain or shine. With a jumpsuit, you're prepared for whatever Mother Nature throws your way while standing out in the crowd.
Packing efficiently is essential for travelers. A rain jacket with jumpsuit is a versatile addition to your suitcase. It's not only your rain gear but also a stylish outfit for various occasions.
Embrace sustainable fashion with a jumpsuit made from eco-friendly materials. Stay dry while reducing your carbon footprint.
The Ultimate Fashion-Forward Rainwear
In conclusion, the raincoat jumpsuit is a game-changer in rainwear fashion. It combines the functionality of a rain jacket with the sleekness of a jumpsuit, offering comprehensive protection against the rain while keeping you stylish. With a wide range of designs and its adaptability to various situations, it's no wonder this innovative piece of outerwear is gaining popularity. Say goodbye to dull and cumbersome rain gear and hello to staying dry and fashionable with a rain jacket with jumpsuit.
Related Products