The great outdoors, with its unpredictable weather and adventures, beckons the daring and the nature enthusiasts. Whether you're hiking through pristine forests, conquering mountain peaks, or simply embracing the serenity of the wilderness, one essential companion stands above the rest – the unisex waterproof jacket with a hood. These remarkable pieces of outerwear are more than just protective layers; they're your steadfast shield against the elements. In this article, we explore why unisex waterproof jackets with hoods are the ultimate outdoor companion and why you should consider making them an essential part of your outdoor gear collection.
Unbeatable Weather Protection:
At the core of unisex waterproof jackets with hoods lies their exceptional ability to protect you from the harshest elements. Rain, sleet, and snow stand no chance against the waterproof materials, often integrated with advanced technologies like Gore-Tex, to ensure you stay dry in the wettest of conditions.
Guarding against Wet:
The secret weapon against unexpected downpours and soaking rain is the built-in hood. These hoods are adjustable to provide maximum coverage while not obstructing your vision. Some feature stiffened brims to keep the rain away from your face. No more drenched hikes or rainy-day camping – these jackets have you covered.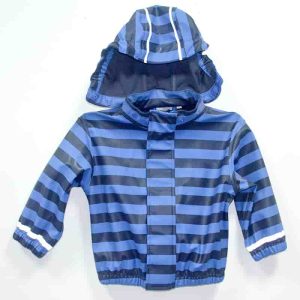 Breathable Comfort:
While staying dry is crucial, being comfortable is equally important. Unisex waterproof jackets with hoods are designed with breathable materials that wick away moisture, such as sweat, to ensure you stay comfortable, even during strenuous physical activities. No more feeling clammy inside your jacket – breathe easy and stay dry.
Layering Made Easy:
These jackets are the epitome of versatility. You can wear them over a light t-shirt during a drizzle or layer them over insulated clothing for harsher conditions. Their adaptability means they are suitable for a wide range of temperatures and environments, making them the go-to choice for all your outdoor activities.
Practical Storage:
Outdoor enthusiasts need to carry essentials like maps, compasses, and snacks. Unisex waterproof jackets with hoods have got you covered with numerous pockets, both inside and out. These pockets are designed to keep your gear organized and easily accessible. Most of them are zippered and weather-sealed to ensure your belongings stay dry even in the rain.
Unmatched Mobility:
Don't be fooled by their sturdy build – these jackets offer an impressive range of motion. Whether you're climbing, hiking, or just exploring, you won't feel restricted. Many feature articulated sleeves, underarm gussets, and adjustable cuffs for a tailored fit.
Lasting Investment:
Unlike some outdoor gear that needs frequent replacements, unisex waterproof jackets with hoods are built to last. Their construction is designed to withstand the rough life of outdoor adventures. They can endure abrasions, branches, and rocky terrains, ensuring that you get years of use from your investment.
Low Maintenance:
Maintaining these jackets is a breeze. They can be wiped clean or machine washed, retaining their waterproof qualities even after multiple washes. Their low-maintenance feature is perfect for those who are always on the go.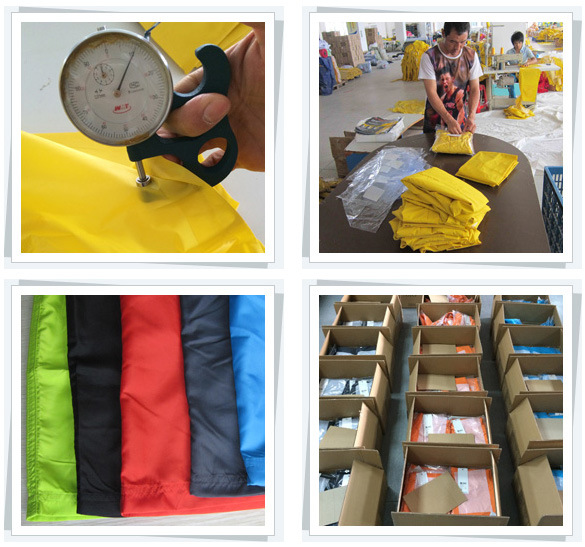 Enduring Style:
Style is not sacrificed for functionality. Unisex waterproof jackets with hoods come in a variety of designs, from sleek and minimalist to bold and adventurous. Whether you prefer subdued earth tones for a subtle look or vibrant colors for high visibility, you can find a jacket that suits your taste.
Eco-Conscious Options:
In a world increasingly aware of the environment, many brands offer jackets made from recycled materials or through eco-friendly production processes. By choosing one of these jackets, you're not only protecting yourself from the rain but also contributing to a greener planet.
World of Versatility:
From your camping trip to your daily commute, unisex waterproof jackets with hoods aren't just for your grand adventures. They're versatile enough to adapt to various environments, proving to be an excellent choice whether you're climbing mountains or strolling through the city on a rainy day.
Accessible for Everyone:
Unisex waterproof jackets with hoods come in a wide range of brands and models, making them available at various price points. Everyone, from seasoned adventurers to beginners, can find an option that suits their budget, ensuring that staying dry is accessible to all.
Pack and Go:
Most of these jackets are lightweight and packable. They can be easily stowed away in a backpack or clipped to your harness, ensuring that you're always prepared for sudden weather changes. You don't have to be weighed down by heavy, bulky jackets.
Elevating Your Outdoor Experience:
Unisex waterproof jackets with hoods aren't just pieces of clothing; they can elevate your entire outdoor experience. With reliable weather protection, you can focus on the beauty of the landscape, the thrill of the adventure, or the serenity of nature without worrying about getting wet.
Community of Explorers:
You're not alone in your love for the great outdoors. There's a whole community of like-minded explorers who understand the value of reliable outdoor gear. Joining this community means you'll always have friends to share your adventures and recommendations for the best unisex waterproof jackets.
Future-Proof Your Gear:
As outdoor technologies and materials advance, unisex waterproof jackets with hoods are designed to keep up. Investing in one now ensures you're prepared for future innovations, meaning your gear will continue to serve you well in the years to come.
In conclusion, unisex waterproof jackets with hoods are more than just clothing – they are your loyal companions for any outdoor escapade. With their unbeatable weather protection, breathability, comfort, and versatility, these jackets transform your outdoor experiences. Whether you're a seasoned adventurer or a beginner, having one of these jackets at your side ensures you can embrace the great outdoors no matter the weather. It's not just a jacket; it's your passport to the world of adventures, making sure you stay dry, comfortable, and ready for anything. So, go out there, explore, and conquer the elements with your ultimate outdoor companion.
Equip yourself with the best unisex waterproof jacket and join the community of outdoor enthusiasts who understand the value of quality gear. With your waterproof companion, you're not just experiencing the outdoors; you're embracing it with open arms, ready for whatever nature has in store for you.